Toronto to Toontown, a Canadian road trip

Canada is a sprawling country—and the drive from Toronto to the Prairies is a long one. The journey northwest may seem daunting, to some, but the drive over Lake Superior is far from boring. Whether you are cruising down the Trans Canada Highway taking in the sights, or stepping of the beaten path, there is plenty of natural beauty to be enjoyed—and charming towns to be seen. This summer I had the pleasure of driving from Toronto to Toontown, stopping along the way to hike trails, wander forests and take in central Canada's rich geological history.
Dare to make the trip yourself? Here's what should be on your itinerary: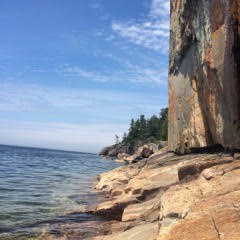 1. Agawa Rock; Lake Superior Provincial Park, Ontario
This is one hike that should not be missed. Although the trail may be rugged, laying eyes on the Agawa Rock pictographs is an absolute delight. These centuries-old pictographs were recorded by the Ojibwe tribes over generations, and depict numerous animals recognizable in the region today. Along with the animals, the pictographs also include what is assumed to be Misshepezhieu—the "Great Lynx" and spirit of the water that is said to live in Lake Superior.
2. Ney's National Park; Lake Superior, Ontario 
Whether you are an art lover, history buff or just an everyday traveller, no trip to Ney's National Park would be complete without a visiting Pic Outlook to take in the views that inspired some of Canada's most renowned artists, the Group of Seven. An easy five kilometre hike up the Outlook offers visitors the chance to see Pic Island—the subject of Lawren Harris's iconic painting of the same name. Pack a lunch and water as there is a gazebo at the top of Pic Outlook, making Ney's the perfect picnic spot along the Toronto to Toontown road trip.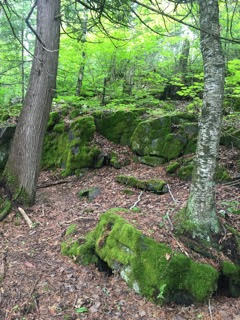 3. West Hawk and Falcon Lake; Manitoba
Located right at the Manitoba-Ontario boarder, West Hawk Lake was formed by a large meteor that hit the earth's surface billions of years ago. Stretch your legs with a hike along Falcon Lake, located five kilometres from West Hawk Lake. This is an easy hike that is visually stimulating and perfectly peaceful.
4. Riding Mountain National Park; Audrey Lake, Manitoba
Although Audrey Lake may seem a bit of the way, it is well worth it. Make sure to take a screen shot of your GPS as much of this area offers little to no signal. Camping costs around $15 a night. May seem remote, but travellers are guaranteed to see plenty of wildlife and perfect sunsets.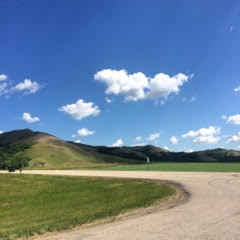 5. Qu'Appelle Valley; Saskatchewan
Take a 45 minute detour off of the Trans Canada Highway to explore a magical little valley perfect for amateur and expert road trippers alike. Fields of flax, seemingly endless winding roads, vivid colours and picturesque lakes are just some of the optical treasures that await you in Qu'Appelle Valley. It is definitely worth passing through.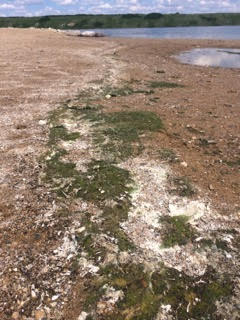 6. Manitou Springs; Little Manitou Lake, Saskatchewan
Last, but not least, is Little Manitou Lake in stunning Saskatchewan. Located just over an hour from Saskatoon, this natural saltwater lake is truly unique. Formed during the last ice age, Little Manitou Lake has a mineral density three times that of the ocean. There are few places travellers can visit in the world, to float weightless in natural water, and Little Manitou is one of them. There is a spa located along the waterfront and they have two heated pools (one warm, and one at a slightly cooler temperature). Visiting the pools is included in your hotel fee, or you can drop in for $15. A restaurant with gluten-free options is also on-site.