Born in North Carolina, raised in Okinawa, Japan, and trained in French Cuisine, Chef Joe Friday brings his culinary inspirations from all over world to Toronto where he's the founder and head chef of Friday Roots, Grindz, and The Chef Collective. 
For my lastest exhibition, I asked Joe to create the menu for a special gallery dinner, FEAST: a celebration of our intimate connection and cultural obsession with food , which features a large collection of mushroom photographs from photograper Dale M Reid.
I recently caught up with Joe to pick his brain and find out why people are so fascinated with mushrooms, nature's little darklings.
"Mushrooms are a fruiting body of a fungus, and have many different species, including edible, toxic and magic mushrooms! It is not surprising that some people do not like them, but they are a super unique food to enjoy. Mushrooms have a deep depth and variety of flavour, and can be added to multiple dishes, from steaks to salads. If they are prepared properly, they can even be magical (no pun intended)." – Joe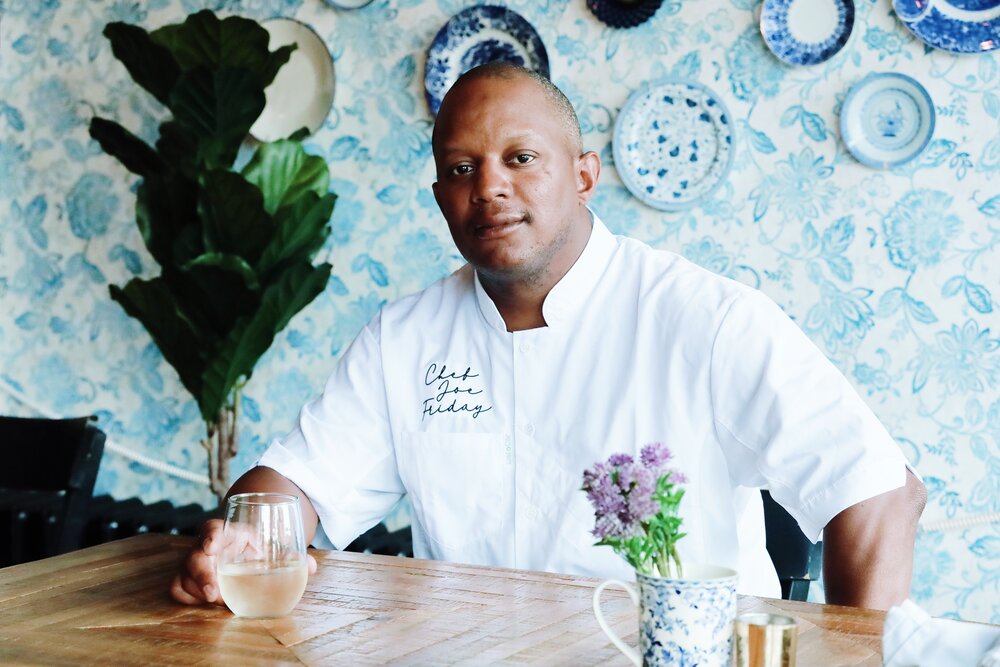 Joe's Mushrooms
"I cook with mushrooms frequently, and feel they are a perfect addition to my classic burger. I prepare my mushroom topping like this:
Pick them! (or get them from the grocery store). I prefer baby portobello mushrooms.
Clean them with water, and then carefully dry them with a cloth.
Heat up a pan with a little sunflower oil; get the oil to the smoking point to get a nice sear on the mushrooms
Toss your cut shrooms into the pan, let sizzle for 30 seconds, then add pinch salt. The salt will pull the moisture out of the mushroom, so you'll get some liquid in the pan, add any herbs / spices,  wait for the liquid to sizzle away, add on top your burger and eat!
There is endless possibilities with mushrooms. You can can pick them and eat them raw, just make sure you know what you're looking for. I'd recommend buying them from a local farm, or your grocery store. They are a great addition to a salad, a pasta sauce, or even on their own. Experiment and enjoy your next bite!"