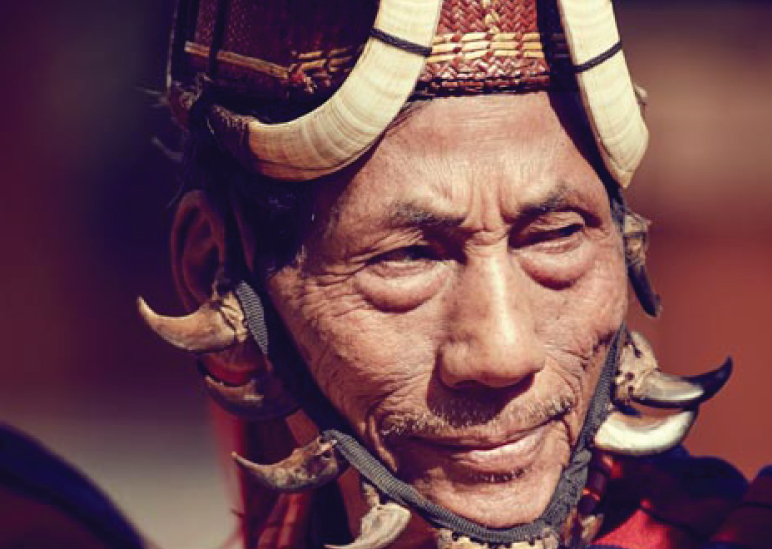 Nagaland—the Switzerland of the East.
Nestled between Assam in the West and Myanmar (Burma) to the east, Nagaland is home to 16 distinct tribes and numerous sub-tribes—and each tribe holds to unique, and distinct, customs and adornment.
I was first introduced to Nagaland through a warriors necklace from the Angami tribe. The deep blue glass, vibrant carnelian, and smooth bone beads piqued my interest—and as I picked it up to inspect the massive shell holding it all together, I noticed images of men etched on the top. Holding it, I thought of the warrior that once possessed such a magnificent piece, and the pride and power that went along with it. That one necklace sparked my interest and infatuation with Nagaland jewellery, and of the people and culture it comes from.
I began searching for pieces at art fairs and found my first at the San Francisco Textile and Tribal Art Fair—from a dealer named Linda Pasterino, owner of Sinkiang. In the back of her booth, in a glass case, this fabulous piece from the Konyak tribe sat perched on a pedestal.
The flared chank shell reminded me of an over sized pearl necklace. Chic, with just enough edge.
And now, it could be yours!