Fading Bloodlines Expedition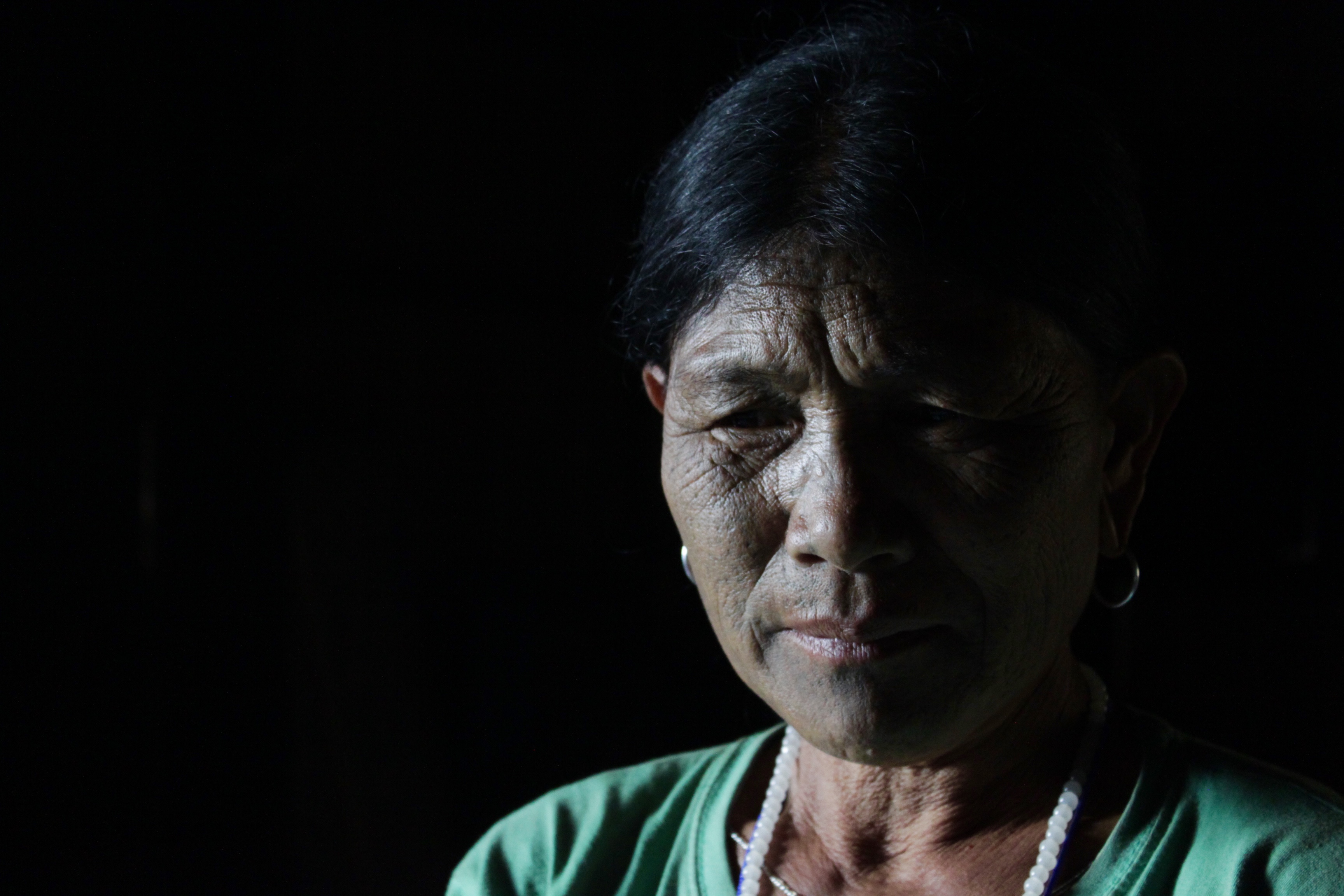 History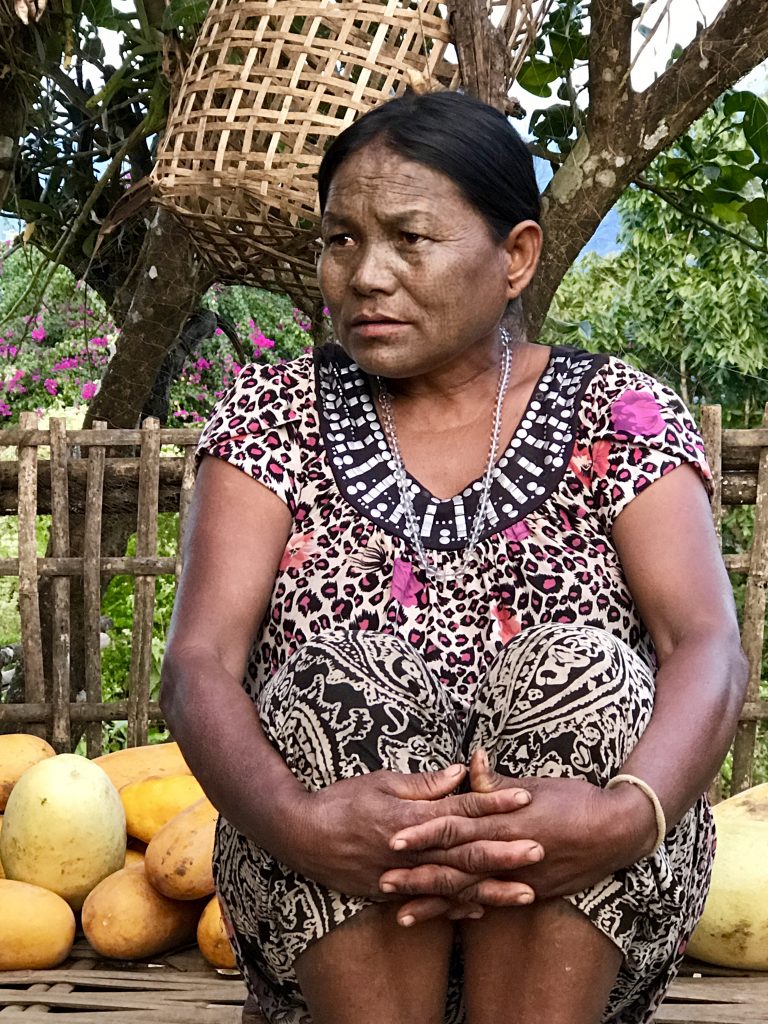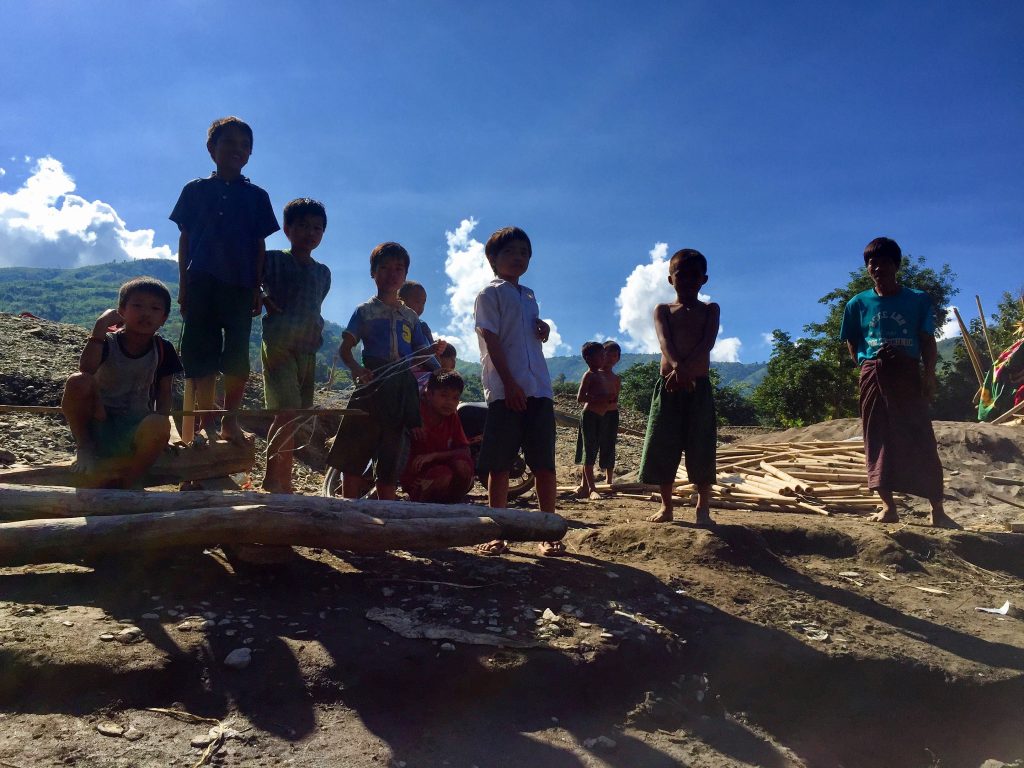 Once considered a sign of great beauty, the women of the Chin tribes of Myanmar had their faces tattooed upon coming of age. This was practiced for an unknown number of centuries. These markings represented gender, age, spiritual beliefs, race and identity.
The arrival of colonial rule and Christian missionaries to Burma in the 19th century instrumented a decline of this female cultural tradition in villages and towns. Burma became a democratic nation in 1948 and after 1962's coup which lead to a military dictatorship," the Burmese Revolutionary Council placed a ban on the tattoos. The tattoos, the women that bore them and this traditional practice represented a way of life and beliefs that were from a regime that those in charge were trying to get people to leave behind. With the practice banned, fines and other reasons undetermined led to the complete termination of this sparsely documented lost art.
Today, after a lifetime of wars and dictatorship, an unknown number of these tattooed women, now in their 60s, 70s, 80s and older, live in the remote areas of the northern Chin and Rakhine states.
Knowing that they are the last of their kind, a small number of these women have been using their rare looks to draw tourism as a way of earning money for the betterment of their impoverished communities.

However, many more tattooed "grannies" live in areas unmapped and relatively untouched by the modern world.

Few westerners except a small handful of academics, photographers, missionaries and intrepid explorers have gone beyond these tourist villages to meet the tattooed women living in more remote areas.
Help the Fading Bloodlines Expedition
Expedition Overview
The Fading Bloodlines expedition team will travel deep into this remote region of Myanmar, an area where no post-colonial government surveys or mapping has taken place. These time-locked states house small populations of these tattooed women who's lives were once threatened to the point that this cultural tradition of facial tattooing is literally a couple decades from extinction.
The remoteness, absence of roads, and its unavailability to tourists, has kept the area undisturbed by development, and ripe for exploration and discovery. During the first three weeks of March 2017, a passionate and skilled team of adventurers will embark on the first cultural censes and mapping expedition of its kind. They will trek, bike, climb, cruise, crawl and navigate miles of arid mountains, jungles, rivers, and unknown trails , in order to accomplish the expedition goals.
1) Raise awareness and document this vanishing cultural art and traditional way of life.
2) Carry out the first ever census of the remaining living tattooed Chin women in the region as well as villages with families whose previous generation practiced this cultural tradition.
3) Document the stories of receiving their tattoos , what each particular distinct design  means, what role the tattoos have played in their individual lives as well as their village and tribes.
4) Provide the first detailed map of the villages the tattooed women live in and originated from.
5) Share expedition findings through daily updates to the broader public through social media, blog, media updates sent to targeted publications and other online resources.
6) Translate and pass on expedition findings for future generations of Burmese women.
7) Produce a report, post-expedition, outlining census results, oral narratives, maps, photographs, findings and discoveries.
8) Raise awareness for a non-government supported Burmese Women's Foundation through post-expedition fundraising speaking and fundraising tours in Miami, New York and Toronto.
9) Post-expedition fundraising, speaking and media outreach to share expedition findings, auction off photographs and paintings. Sending all funds back to a women's organization in Myanmar.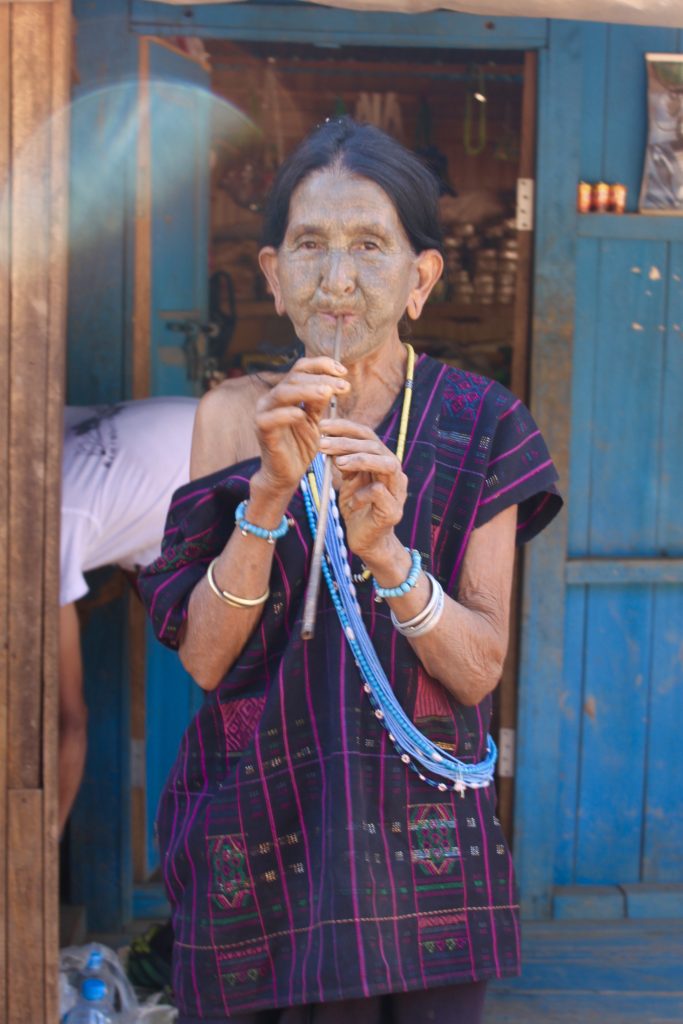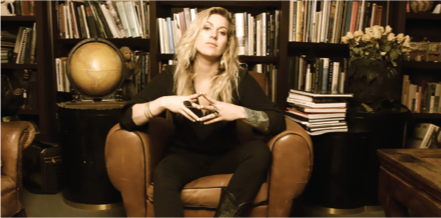 JESSICA LINDSAY PHILLIPS is a Member International '12 of The Explorers Club, Fellow '12 of the Royal Canadian Geographical Society, and past Director of the Billy Jamieson-Niagara Falls Museum Collection, the most remarkable assemblage of rare ethnographic antiquities and curiosity case ephemera in Canada. A trader in tribal cultural artifacts, weaponry and contemporary art, Jessica has scoured Turkish bazaars  to Parisian antique markets in pursuit of rare objects. She had a co-starring role on History Channel's series Treasure Traders, as well as on the Canadian Broadcasting Corporation (CBC) series Four Rooms, where she served as a buyer—accessing and acquiring some of the globe's most desirable tribal and artistic treasures. Jessica supports the David Sheldrick Wildlife Trust in Kenya, and has worked with and donated to exhibitions at the Royal Ontario Museum, TIFF and the Mütter Museum.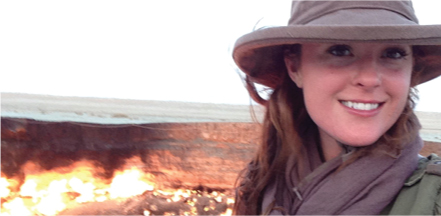 ROBIN BROOKS is a Member International  '14 of The Explorers Club and has been responsible of itinerary logistics for two groundbreaking Explorers Club Flag expeditions to Turkmenistan and Madagascar. She is a member of the North American Travel Journalist Association, The Adventure Travel Trade Association and an active supporter of TEDxToronto (whether it's on their partnership communications team or as a corporate sponsor). A four year volunteer for the Explorers Club Canadian Chapter, she has helped many Fellows and Members on their expeditions and explorations across the globe from calling in rescue helicopters from a neighbouring country, identifying exposing drivers as secret police and building roads. The daughter of an extreme shipwreck diver, Brooks directs Marketing and PR for Exodus Travels' USA and Canada which offers adventures to 100+ countries worldwide.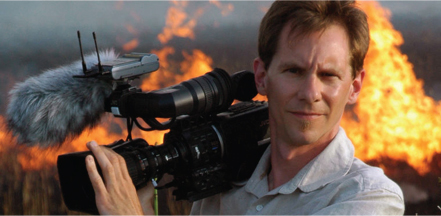 GEORGE KOUROUNIS is a renowned explorer, global adventurer, photographer and TV personality. George's TV series, "Angry Planet" has been seen in over 100 countries. George is a fellow of the Royal Geographical Society and The Explorers Club (from which he received their prestigious Stefansson Medal for exploration). He also frequently appears on CNN, BBC, Discovery Channel, National Geographic Channel, Science Channel, History Channel, Weather Network and many others. He holds numerous world's firsts under his belt, including leading a National Geographic expedition to become the first person to ever set foot at the bottom of the Darvaza flaming gas crater in Turkmenistan. More people have stood on the surface of the moon.
His stunning photographs of the natural world have been seen in magazines and books around the world. George is also an in-demand public speaker, having given four TEDx talks, and he has addressed the United Nations' Environmental Emergencies Forum in Oslo.
The Reconnaissance Expedition: November 27 to December 7, 2016
Day 1, Yangon Arrival:  Meet interpreter, guide and team. Visit bookshops, libraries and modern day tattoo artists.
Day 2, Yangon – Bagan: Meet with local Artists and not for profit Women's cultural & art organizations and hopefully contacts at the University of Yangon. Fly to Bagan.
Day 3, Bagan – Pakkoku – Matupi: Travel by motorbikes and treking to Amsway village,  Gwe Sar, Thein Sar and Thoun Nar ending in Ma Du.
Day 4, Ma Du – Law Thu: Bike to Thein Khaung village (20 km). There are still several chin women who have their face tattooed with intrinsic patterns. Spend 3-5 hours in the village the travel (9 km) to Law Thu village – overnight.
Day 5, Law Thu – Lay Myo River – boat trip to Kone Chaung: Lay Myo River. Take a small boat along the Lay Myo River to Rakhine State. We stop at local villages along the way and overnight in Chin village (Kone Chaung).
Day 6, Kone Chaung village to Mrauk U: Short trip by boat for about 2 hours and arrive at the jetty near Mrauk. Overnight in hotel to recharge gear and finalize notes, photos etc. 
Day  7, Mrauk U:  ½ day tour of Mrauk U and write organize reports.
Day 8, Mrauk U cruise to Sittwe – Yangon: Travel day.
Day 9, Yangon:  Expedition debrief with guides, translators and finalize plans for 3 week Feb 2017 expedition.
Day 10, Yangon: Open day to meet with locals, set up meetings and interview local team for Feb Expedition.
The Official Expedition: February 26, 2017 to March 18, 2017
Day 1, Yangon arrival: Arrive in Yangon
Day 2, Yangon: Meet with U Tha Zan Maung an elder native to Chin state, meet with modern female tattoo artist, visit the Embassy of Canada and expedition team meeting.
Day 3, Yangon – Bagan – Mindat: Flight to Bagan. Drive to Mindat (about 5 hours). On arrival, start research with local translator from Bagan and Mindat area. Meet with U Shwe Naing, visit the museum in Mindat. Try to find a female alive around Mindat who used to tattoo. Visit the marketplace in hopes of meeting some women and make a plan for following days.
Day 4, Mindat: Research around in Mindat (with minivan or on foot).
Day 5, Mindat: Research around in Mindat (with minivan or on foot).
Day 6, Mindat – Kanpelet: Drive about two hours to Kanpelet – do research program on the way and in Kanpetlet (with minivan or on foot) – probably arrive back in Mindat at the end of the day or opt to stay.
Day 07, Kanpelet – south of Mt Victoria: Research program in Kanpetlet area (with motorbikes or on foot) to the valley south of Mt Victoria.
Day 8, South of Mt Victoria – Kanpetlet: Research program in Kanpetlet area (with motorbikes or on foot) to the valley south of Mt Victoria. Possible return to Kanpetlet.
Day 9, Kanpelet – Magwe by private car (about 5 hours) and continue by overnight bus to Minbya: Time around Kanpetlet (or slowly drive towards Magwe – bit town in the dry zone). Take overnight bus to Minbya (departure around 22:00 PM – arrival 05:00 AM). Overnight on the bus.
Day 10, Minbya: Arrival in Minbya. Meet with Chin culture association and visit to surrounding villages. Day return trip by motor bike for 4 villages (Pan Myaung, Shwe Kyin). Overnight at local home.
Day 11, Minbya: Exploration and research more villages surrounding Minbya. Overnight at local home.
Day 12, Minbya: Breakfast at guesthouse. Exploration and research more villages surrounding Minbya. Overnight at local home.
Day 13, Minbya: Exploration and research more villages surrounding Minbya. Overnight at local home.
Day 14, Minbya – boat trip on Lay Myo River: Today, we board a small boat that will bring us over the Lay Myo River and we stop in Chin villages along the way. Overnight in village.
Day 15, Boat trip on Lay Myo River: Continue our expedition by boat. Overnight in village.
Day 16, Boat trip on Lay Myo River: Continue our expedition by boat. Overnight in village.
Day 17, Boat trip on Lay Myo River: Continue our expedition by boat. Overnight in village.
Day 18, Boat trip on Lay Myo River – Mrauk U: Continue our expedition by boat. And, continue to Mrauk U by car.
Day 19, Mrauk U: Safety day incase itinerary is pushed back.
Day 20, Mrauk U cruise to Sittwe – Yangon: Early morning start a 4-hour cruise over the Kaladan River. On arrival in Sittwe harbour fly to Yangon.
Day 21, Yangon departure: Departure.